White fused alumina F30 MESH for semiconductor grinding
Product Introduction of White fused alumina F30 MESH for semiconductor grinding
White fused alumina F30 MESH for semiconductor grinding works well for aluminum alloy component blasting. It is an excellent blasting media on steel, stainless steel, plastic, and non-ferrous alloy. Especially for the semiconductor field, the blasting grains should be even enough to get a uniform surface. White fused alumina F30 is a very hard grinding material as an aggressive abrasive grain. It is made of 99% aluminum oxide powder as raw material, which is refined and crystallized by electric melting
Typical chemical analysis of White fused alumina F30 MESH for semiconductor grinding
| | |
| --- | --- |
| AL2O3 | 99.59% |
| Fe2O3 | 0.02% |
| Na2O | 0.24% |
| K2O | 0.02% |
| SiO2 | 0.01% |
| CaO | 0.02% |
| MgO | 0.01% |
| L.I.O. | 0.09% |
Typical physical properties of White fused alumina F30 MESH for semiconductor grinding
| | |
| --- | --- |
| Hardness: | Mohs:9.0 |
| Maximum service temperature: | 1900 centigrade |
| Melting Point: | 2250 centigrade |
| Specific Gravity: | 3.95g/cm3 |
| Volume density | 3.6g/cm3 |
| Bulk density(LPD): | 1.55-1.95 g/cm3 |
| Color: | White |
| Particle shape: | Angular |
Product Feature of White fused alumina F30 MESH for semiconductor grinding
High Whiteness, and WFA blasting media don't affect the color of the substrate.

Aggressive grinding performance.

High hardness with good self-sharpening ability.

Low grinding heat in the blasting process. There are no metal and other residues on the surface.

Even particle distribution does not block the blasting nozzle.

Low Na2O content and high Al2O3 purity.
Applications of White fused alumina F30 MESH for semiconductor grinding
Metal sandblasting surface treatment:
Removing the oxide layer of metal, stainless steel, aluminum alloy, tungsten molybdenum, copper products, and other materials. Abrasive sandblasting to remove rust. White aluminum oxide grain has a strong grinding ability and high efficiency. It can be recycled and will not leave residues on the surface of the workpiece. White aluminum oxide grain does not contain iron, sulfur, chlorine, and other elements. It can be used in dentistry, food, medical equipment, aerospace, and other fields :
Surface treatment before spraying for spraying, painting, supersonic thermal spraying, etc., to increase the unevenness of the surface of the material and enhance the holding power of the sprayed material. B-Prepare the surface treatment before painting the back panels of mobile phones and laptops.
Surface treatment before metal spray welding and titanium plating, such as sandblasting on the surface before brazing of super-hard grinding wheel and cemented carbide.
Surface treatment of glass and non-metallic materials: Colored glass, glass products, ceramic products, bamboo chips, wood products, composite non-metallic materials, and other materials such as sandblasting, matting, polishing, matte treatment, etc. Rubber materials such as printing rubber rollers, rubber molds, PU materials, acrylic sheets, plastics, and other materials are surface-etched.
Semiconductor industry: White aluminum oxide is used for surface treatment of aluminum alloy semiconductor components, surface treatment, and sandblasting before vacuum sputtering; removal of impurities on the back of wafers.
Mold processing industry: White aluminum oxide blasting media for surface treatment of metal molds, forged steel molds, forged aluminum molds, mold steel, carbon steel, and mold processing industries such as matte surface treatment after mold biting. For example, wire-cutting molds, glass molds, tire molds, conductive rubber molds, shoe molds, bakelite molds, electroplating molds, button molds, plastic product molds, and other molds all use alumina sand.

Skin cleaning:  Microdermabrasion Crystals with white aluminum oxide could improve scars, blackheads, and pore size. It makes skin smooth and clean without any contaminants.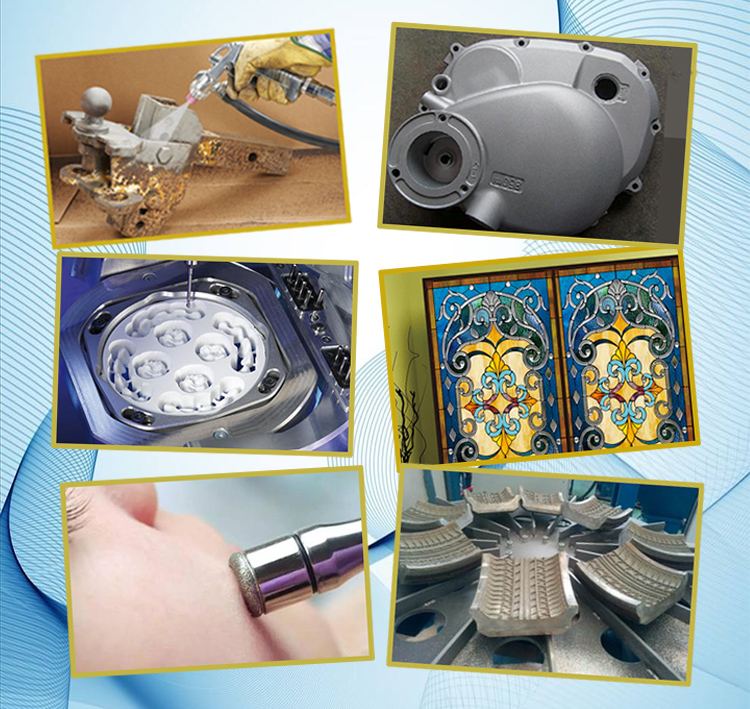 Particle size distribution of White fused alumina F30 MESH for semiconductor grinding
| | | | |
| --- | --- | --- | --- |
| Particle | Mesh | Mesh Size(um) | Percentage(%) |
| Coarsest particle | +18 | 1000 | 0 |
| Coarse particle | +25 | 710 | 19.6 |
| Basic particle | +30 | 600 | 47.2 |
| Mixed particle | +30 +35 | 600 500 | 78.3 |
| Fine particle | -40 | 425 | 2.1 |
 Packing of White fused alumina F30 MESH for semiconductor grinding
25KGS/PVC Bag

1Metric Ton/Jumbo Bag

25KGS/PVC Bag,40Bags/Jumbo Bag

1 Metric Ton/Jumbo Bag/Pallet

Other customized packages are available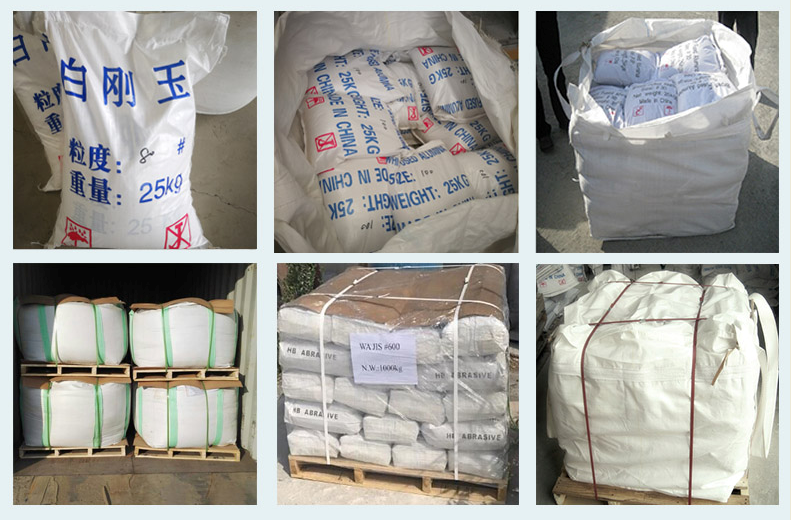 Q: Are you a manufacturer or trading company?
A: We are a manufacturer of white fused alumina. HAIXU Abrasives has white aluminum oxide manufacturing experience of 22 years. We produce WFA section sand, WFA grains, WFA powder, etc.
Q: Are the WFA grains you get produced from a Tilting furnace or a Fixing furnace?
A: Our WFA grains F30 are produced from fixing furnaces. Fixing furnace WFA is of higher toughness and more durable.
Q: What is the content of Na2O in your WFA grains?
A: We have normal Sodium WFA grain and low Sodium WFA grain. Normal WFA grain Na2O content is max. 3% which is lower than most competitors. Low sodium WFA grain Na2O content is max.0.1%.
Q: Do you have a MOQ of WFA grain?
A: Generally, there is no limit to MOQ. Even 25kgs(1 bag)is ok for us. But the logistic cost will be higher than normal.
Q: What substrate is the WFA grain blasting for?
A: WFA grain works well for Aluminum alloy, stainless steel, glass, acrylic, etc.
Q: What is the lead time of FCL WFA grain?
A: Generally, 7-10 days after receiving the deposit.