White Electrocorundum 25А F1000 (М5)
Product introduction of White Electrocorundum 25А F1000 (М5)
White Electrocorundum 25А F1000 (М5) is of high hardness than calcined aluminum oxide powder. By ensuring excellent purity, HAIXU Abrasive's product works very extraordinarily well at both direct polishing and making polishing compounds and wax. Users will get a multi-recycle experience and more durable performance. The particle distribution is excellent and gets a good polishing effect.
Chemical and physical index of White Electrocorundum 25А F1000 (М5)
TYPICAL CHEMICAL ANALYSIS
​AL2O3
≥99%
Fe2O3
≤0.10%
NA2O
≤0.30%
TYPICAL PHYSICAL PROPERTIES
Hardness:
Mohs:9.0
Maximum service temperature:
1900 ℃
Melting Point:
2250℃
Specific Gravity:
3.95g/cm3
Volume density
3.6g/cm3
Bulk density(LPD):
1.55-1.95 g/cm3
Color:
White
Particle shape:
Angular
Available size:
FELIPA
F230 F240 F280 F320 F360 F400 F500 F600 F800 F1000 F1200 F1500
Russian grade
4#, 3#, M28, M20, M14, M10, M7, M5
JIS
240# 280# 320# 360# 400# 500# 600#   700# 800# 1000# 1200# 1500# 2000# 2500# 3000# 4000# 6000# 8000# 10000#
More available sizes of White Electrocorundum 25А 
| | |
| --- | --- |
| Specification | Ds 50(um) |
| 4# | 50-40 |
| 3# | 40-28 |
| M28 | 28-20 |
| M20 | 20-14 |
| M14 | 14-10 |
| M10 | 10-7 |
| M7 | 7-5 |
| M5 | 5-3.5 |
Product Feature of White Electrocorundum 25А F1000 (М5)
The Al2O3 purity is high(99%min). So the hardness & grinding ability is high with good grinding efficiency.
High wear-resistance. Even in high-temperature circumstances, the strength is still excellent.
The white fused aluminum oxide powder is suspension treated by water. So it is of flowability and easy to scatter.
Low oil absorption especially for water-based paint.
Neutral property with PH value around 7-8.
High whiteness. It doesn't affect the color of paints or coatings adding Al2O3 powder.
Resistant to most corrosive alkali and acid. It doesn't dissolve in water.
Resistant to high temperature up to 1900 °C.
Good particle size consistency without big size grains. So it prevents scratch on the grinding substrate.
Applications of White Electrocorundum 25А F1000 (М5)
Micro polishing and lapping for precise polishing. It is suitable for components such as stainless steel, Sapphire crystal, silicon wafer, etc.
Polishing electronic components such as probes and needles.
The main material for Whetstone, oil stone, polishing media, rubber bonded abrasives, etc.
The main material for polishing abrasive tools such as nylon polishing wheel, Metallographic sandpaper, PVA polishing wheels, etc.
Subsidiary material for diamond tools such as dry diamond polishing pads.
Raw material for polishing liquid, polishing wax, polishing paste, and lapping compound.
Ceramic membrane filters material such as ceramic flat sheet membranes and ultrafiltration membrane.
Wear resistance coatings for composite material such as printing rubber roller, Insulation board, laminated flooring coating, etc.
Paint and coatings such as water-based urethane epoxy coating, etc.
Thermal glue, wear-resistance glues, Polyurethane adhesive, etc.
Dental application for removing decayed and sound tooth structure. Preparation for bonded restoration.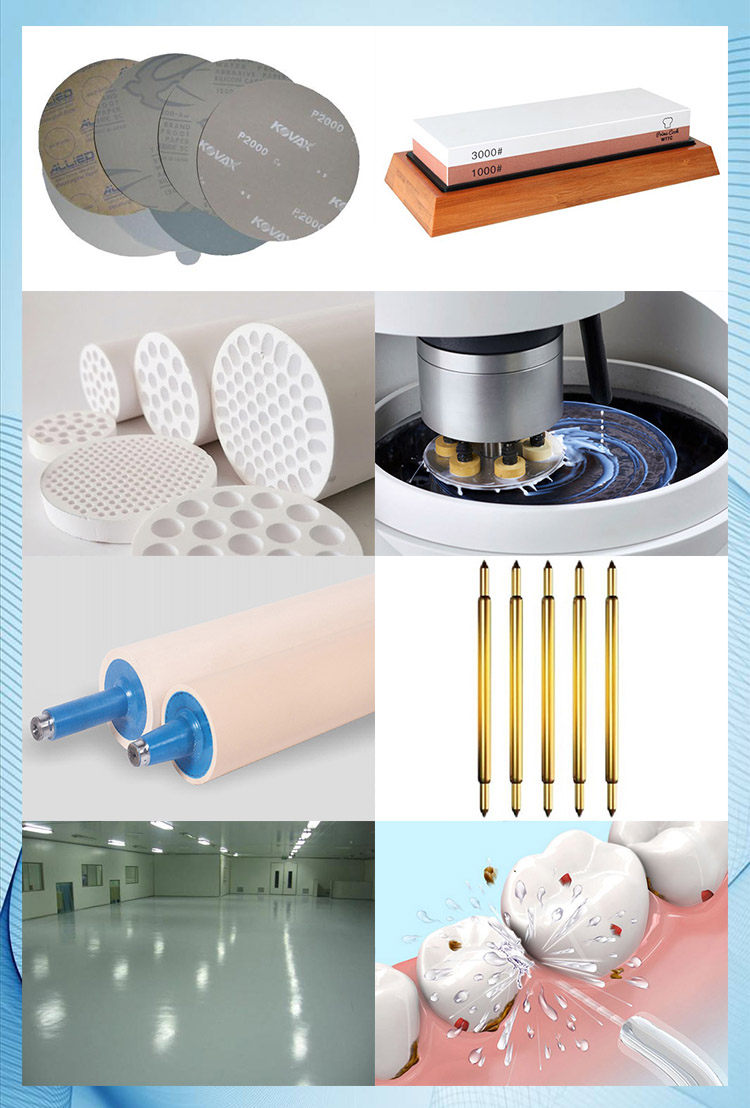 Production Details of Electrocorundum 25А F500 (М20)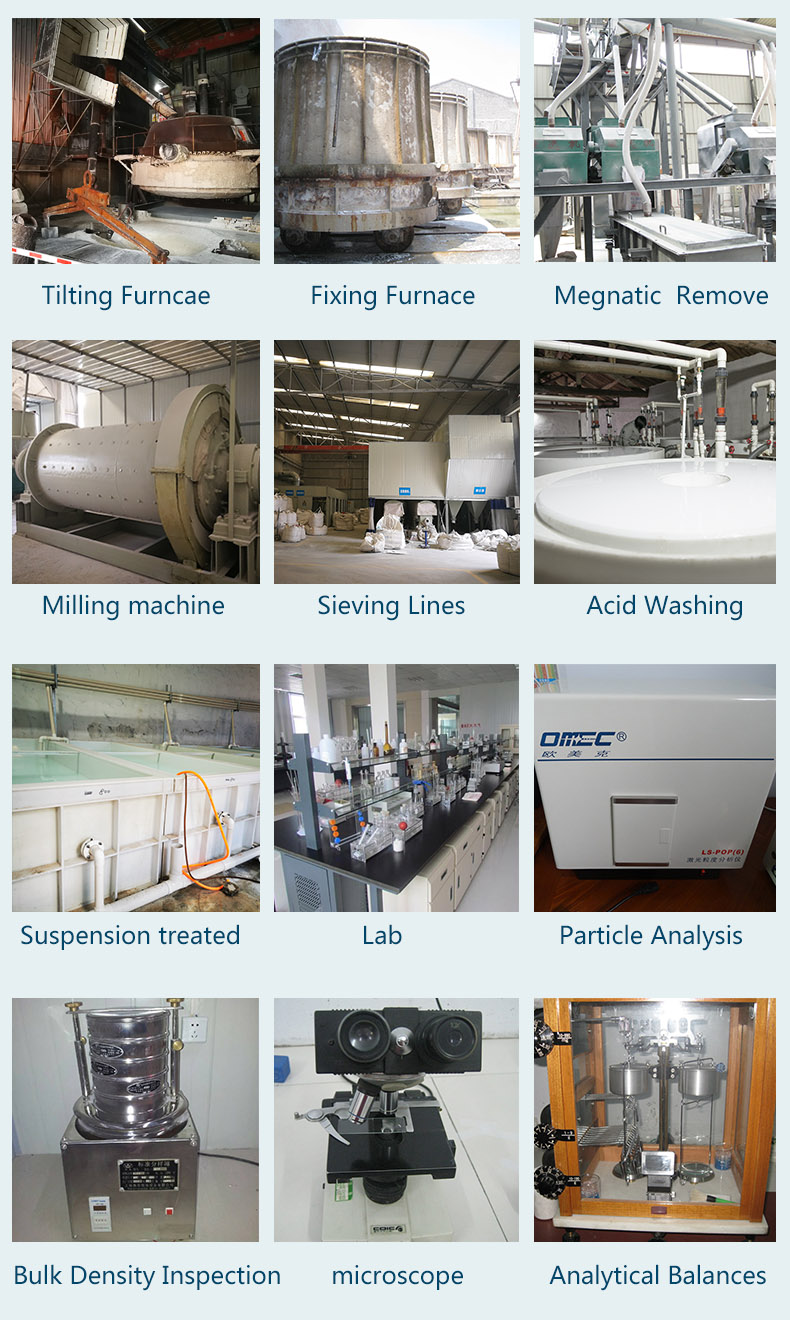 Product Qualification of Electrocorundum 25А F500 (М20)
HAIXU Abrasives is certificated by ISO 9001:2015
Golden supplier of Alibaba for 13 years
Package of White Electrocorundum 25А F1000 (М5)
25KGS/PVC Bag
1Metric Ton/Jumbo Bag
25KGS/PVC Bag,40Bags/Jumbo Bag
1 Metric Ton/Jumbo Bag/Pallet
Other customized packages are available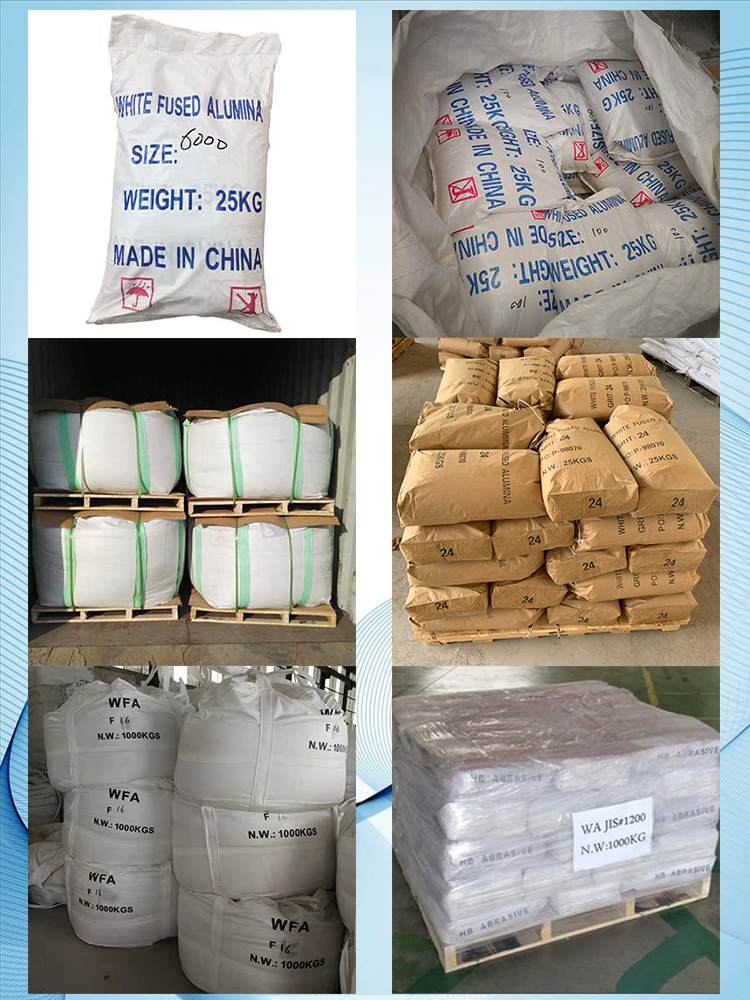 Q: Are you a manufacturer or trading company?
A: We are a professional manufacturer of WFA. HAIXU Abrasives has WFA manufacturing experience of 22 years. The white fused aluminum oxide powder is one of our best sellers.
Q: What is the difference between suspension-treated WFA powder and WFA fine powders?
A: The suspension-treated WFA powder is of even particle size distributions. The white fused alumina fine powder always goes 200#-0,320#-0 produced by milling and gets particle size by mesh sieving.
Q: What are the difference between the FEPA standard and the JIS standard for WFA powder?
A: They defined the particle size range with different standards. FEPA standard gets 14 grits from 63um-1 um. While JIS standard gets 19 grits from 63um-1um.
Q: Do you have a MOQ of WFA powder?
A: Generally no limit of MOQ. Even 25kgs(1 bag)is ok for us. But the logistic cost will be higher than normal.
Q: How do you make quality control on WFA powder before delivery?
A: Besides inspection items such as chemical, density, we check aluminum oxide powder sizes during and after production for each batch. We also keep samples of each batch for 3 months.
Q: What are the difference between WFA powder and calcined aluminum oxide powder?
A: They are produced by different processes. For fused ones, it is a melting and fusing process at a temperature of 2250 °C. The hardness and grinding performance are better. For calcined aluminum oxide powder, they are produced by a calcining process in an oven or a Tunnel kiln at a temperature of 1300°C or 1800°C. Calcined aluminum oxide is with kinds of crystal shapes. The price of calcined aluminum oxide powder is always lower than fused ones.
Q: Are free samples available from you?
A: Yes, we provide free samples within 1 kg. Express costs have to be borne by customers.